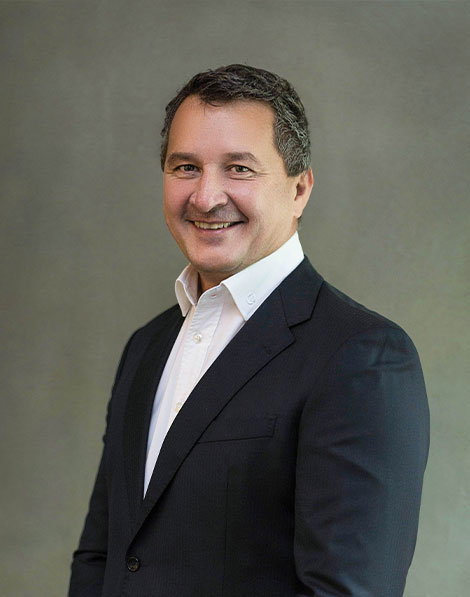 Jakub Krofian
Founder, Owner
About us
We are a family company
with a responsibility
to our customers, employees
and the community
"I started our company out because of my admiration for technology and my desire to be close to it. Through our enthusiasm and hard work, we have worked our way up to a stable and healthy company with a solid foundation.
The sense of technology unites our team and is a vital precondition for working for our company. We believe that with this sixth sense we can identify opportunities and turn them into reality. At the same time, we are commited
to offering more than expected to exceed our clients' expectations.
We pride ourselves on our customer-centric approach, quality, continuous training and creating working conditions that are above standard. Developing personal skills and talents, listening to intuition and providing high added value solutions for customers is the mission of every employee in our company."
The sense of technology is our integral sixth sense by which we recognise new development opportunities, fulfil the wishes of our customers and perceive
the fundamentals of every task. We are constantly striving to evolve and our desire for absolute perfection is truly tangible. This enables us to listen
to intuition, discover the unproven and offer more than is required of us.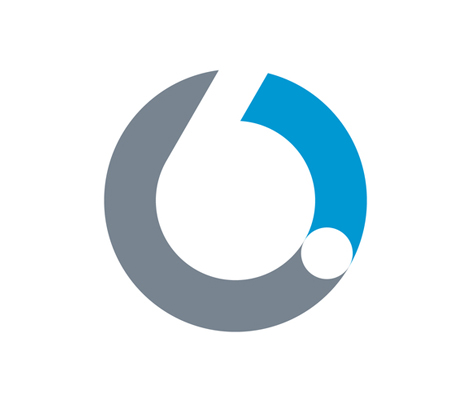 experienced professionals

Background and independence
We have our own production facility with in-house machining, design, assembly and electrical planning
– as well as our own vibratory feeder centre. This makes us completely independent, but we are open
to cooperation.
How we work
The processing of the entire project takes place under one roof. From
the initial assignment through design, drawings and visualisations up to production, assembly and testing.
We have an experienced team of 100+ professionals and a sophisticated project management system.
Responsibility
We are committed not only to our customers, but also to our employees, business partners and the community. This is why we adhere
to a strict Code of Ethics and regularly support charitable causes.
Stability
For more than 20 years, we have been recognised for our work and social responsibility. We are proud partners of the city of Česká Lípa and UNICEF and we are proud of repeatedly winning the prestigious Czech Stability Awards and Top Rating Awards.



Krofian Team
We employ more than 100 experienced professionals who are experts
in their fields. And we're all here for you – some in the production facilities, others in the offices.
RECEPTION
recepce@krofian.cz
+420 487 882 288
SALES DEPARTMENT
obchod@krofian.cz
+420 487 882 263
HR DEPARTMENT
kariera@krofian.cz
+420 487 882 252
PURCHASE DEPARTMENT
nakup@krofian.cz
+420 487 882 288
SERVICE DEPARTMENT
servis@krofian.cz
+420 487 882 249
FINANCE DEPARTMENT
finance@krofian.cz
Reference
What our clients say
about us

"The finished subject was a fully automatic assembly and inspection line for drinking water dosing valves in various colour versions. With regard to applications in the food industry,
high demands were placed on assembly cleanliness and hygiene, which Krofian fulfils
through the selected concept of the line and the components used. The excellent cooperation with the entire Krofian project team, the proposed technical solution, and the willingness
to face the challenges that arose were particularly helpful in bringing the project into series production. This completed project also led to the implementation of another production line. We plan to continue working with Krofian as the preferred supplier of assembly lines for more projects in the future."
"The subject of the implementation was a fully automated assembly and testing line
for several variants of water valves. The whole project was completed to our absolute satisfaction. The cooperation at each stage of the project was excellent.
We appreciate the professional approach of the Krofian project team. Even in the enquiry phase where the final offer was preceded by numerous constructive and helpful discussions with the common aim to achieve an efficient and rational design solution for the line. Krofian was able to meet all our requirements regarding the equipment specification, as well as later modifications during the project, and manufactured and supplied a production line of first-class quality workmanship and sophistication."
"We would like to thank you for your long-standing cooperation and particularly for your constructive approach to solving technical issues. We have to appreciate your professional and correct conduct and constant efforts to find the most effective solutions for our specific needs. With regard to the preparation of our future projects, we will gladly contact you
with confidence and believe that our cooperation will continue to develop to our mutual satisfaction."
"We evaluate our cooperation with Krofian as successful. They are characterised by high professionalism of the implementation team and the top quality of the supplied devices.
We also greatly appreciate the warranty and after-service they provide. In the case of future orders, we will consider this company as a preferred supplier of machines and assembly lines."