First-rate care for you and your devices
Each order is a long-term commitment for us. We appreciate your trust in us and want to pay it back in full. This is why we guarantee your above-standard warranty and after-service. You can contact us at any time and we will quickly arrange for quality maintenance or repair of your device.
I am interested in
Service intervention,
even remotely
Apart from regular maintenance we also provide repair and service interventions, both on-site or via remote connection. We integrate a special software interface in all our assembly lines, which means we can diagnose
and remove a defect immediately – even remotely.
I am interested in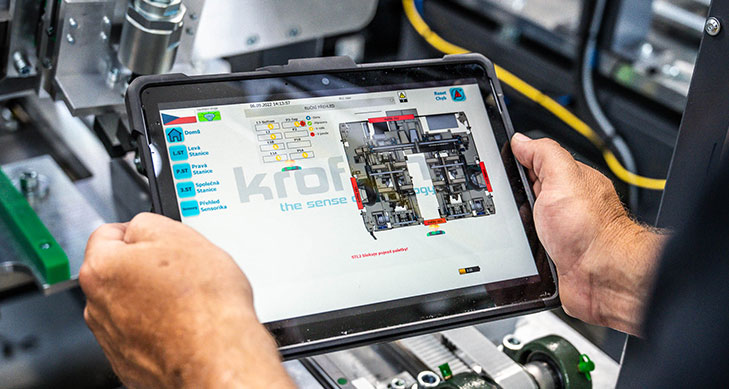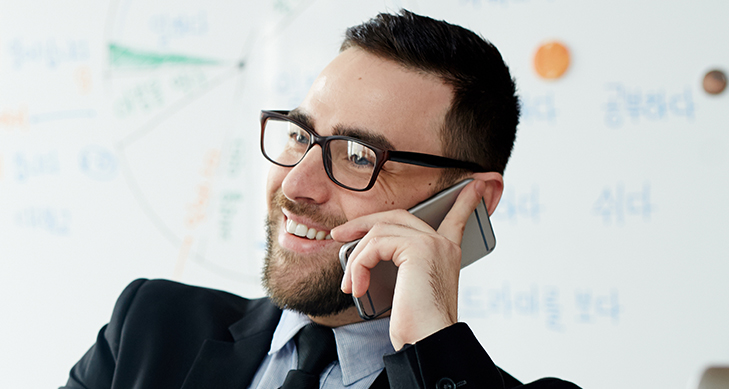 Quick and easy contact
We feel responsible for your production and meeting of deadlines. We know that every time a device is not working as it should, you lose money. This is why we are available 24/7 on our hotline and respond within 24 hours when contacted via our service form.
I am interested in
Machine upgrade
Technological progress cannot be stopped. However, you can utilise it
to make your industrial automation as efficient as possible in the long term.
As part of our service interventions and regular maintenance visits, we also offer consultation on improvements to the existing machine condition and any modifications. We will prepare a free study on the equipment what could be further improved.
I am interested in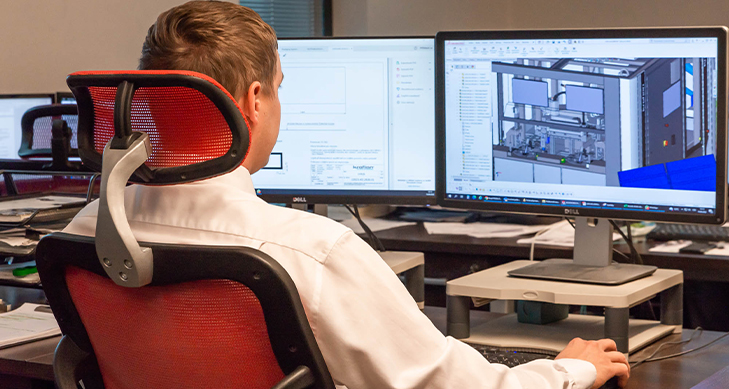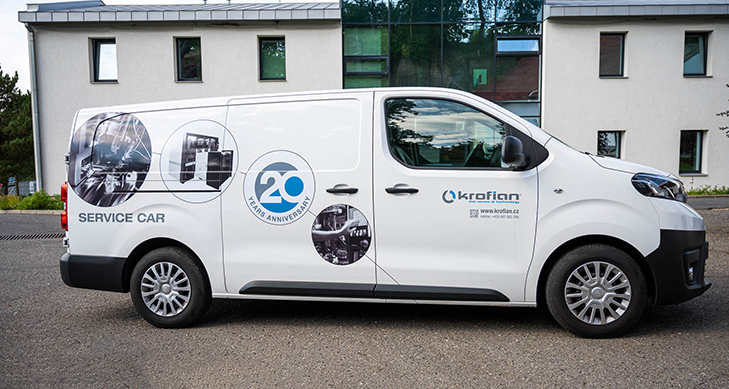 Spare parts
We are warehousing critical components, we have exclusive contracts
with suppliers and with the help of our in-house machine workshop we can produce special spare parts on short notice. Therefore, our independent K-SERVICE centre has all the resources needed to maintain and repair your equipment in an efficient and timely manner.
Our spare-parts service includes:
Customised packs of spare parts
Our own manufacturing of spare parts and systems (including installation
and testing)
24/7 transport of spare parts
Customs procedures (AEO certified)
I am interested in
Regular maintenance
We want our production lines to work after two, five and ten years of successful operation in the same way as the day they were put into operation. Through preventive inspections and revisions, we ensure consistent quality throughout their whole life cycle.
I am interested in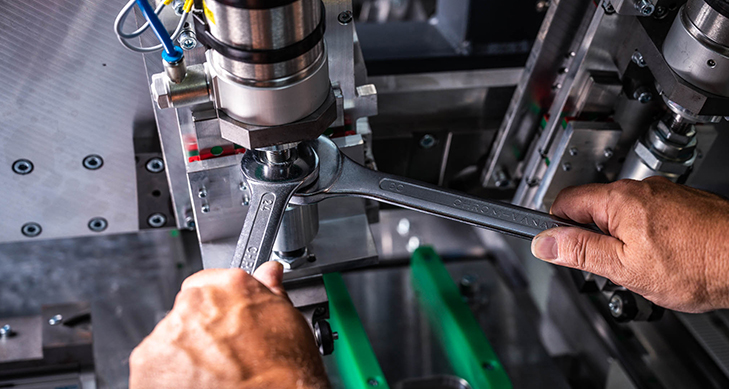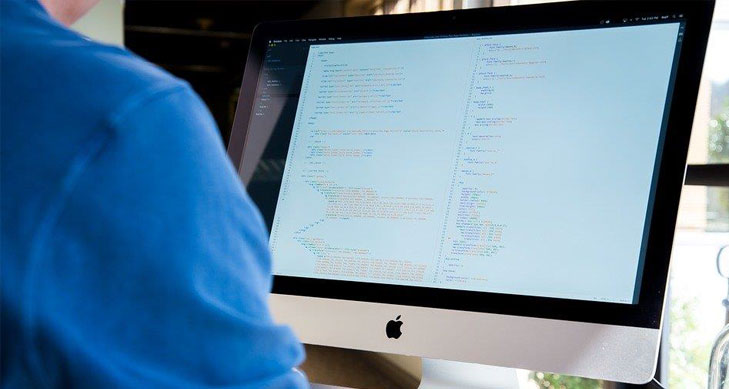 Remote support
All our machines are equipped with systems for remote connection. We offer special, virtual glasses that enable a detailed examination of the system condition and thus provide you or a service technician with targeted support.
All relevant information (drawings, instructions etc.) can be sent to the "digital eyes", which accelerate and simplify the troubleshooting process.
I am interested in
Training and induction programmes
The comprehensive introduction training of operators and technicians is
an integral part of the handover of a production equipment. If interested,
we will be pleased to provide you with additional training in both the operation and maintenance of your technology.
I am interested in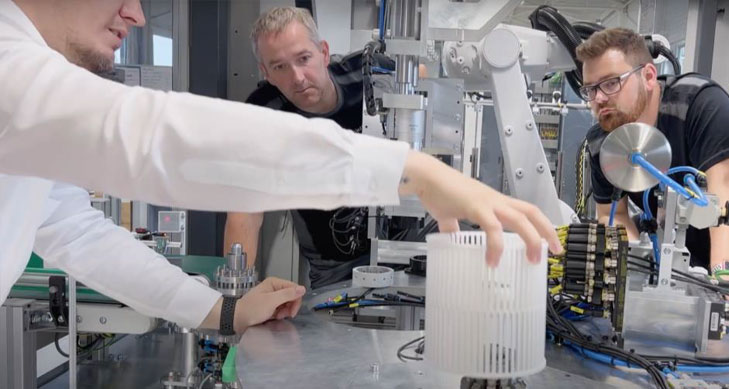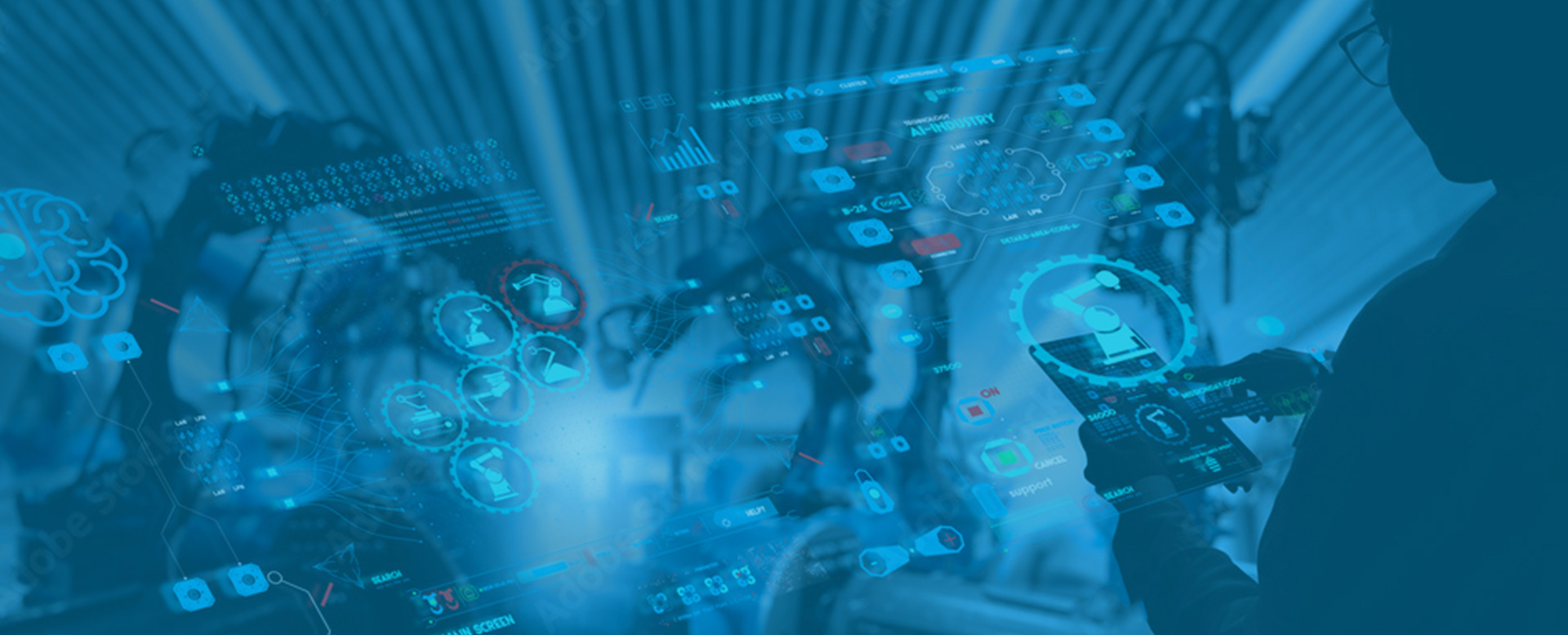 Enquiry
Do you want to automate your production?
For more than 22 years we have been developing innovative solutions for the automation of manufacturing processes for all industries. We are happy to design and implement customised industrial automation for you as well. Please fill in our inquiry form and we will be in touch soon.