Rotary tables
Carousels are designed for dynamic and precise positioning of parts
or components. Rotary tables achieve very high accuracy in each programmed stop position, which they maintain throughout their entire service life.
I am interested in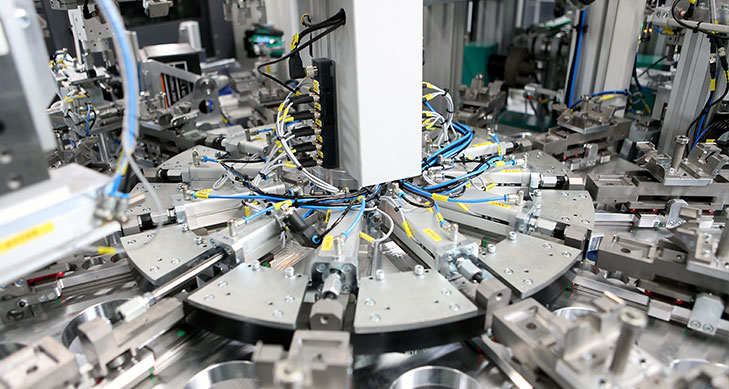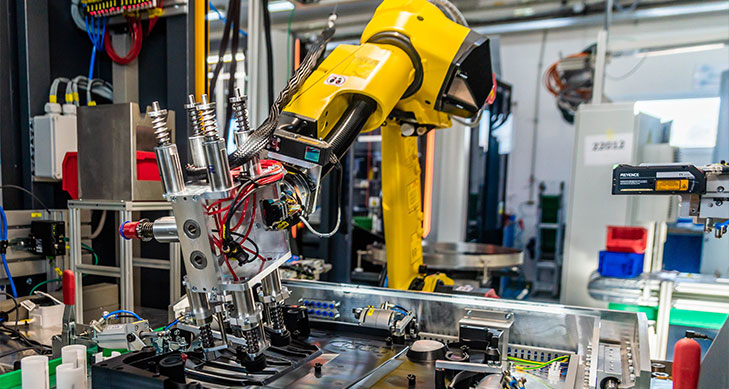 Robotic cells
A device designed to automate repetitive processes with high accuracy
and a wide range of applications, which completely replaces human power. Robots offer precise kinematic handling of various parts or materials.
I am interested in
Linear systems
A positioning device for various loads and stroke lengths. Linerar systems
are simple, compact, standardized and can be combined with customized modules and adapted to the required travel length.
I am interested in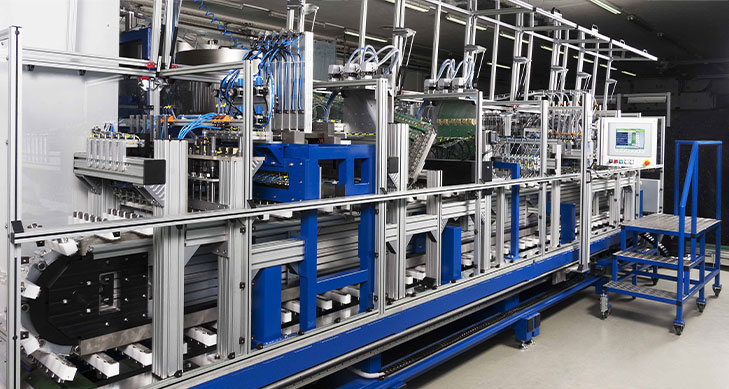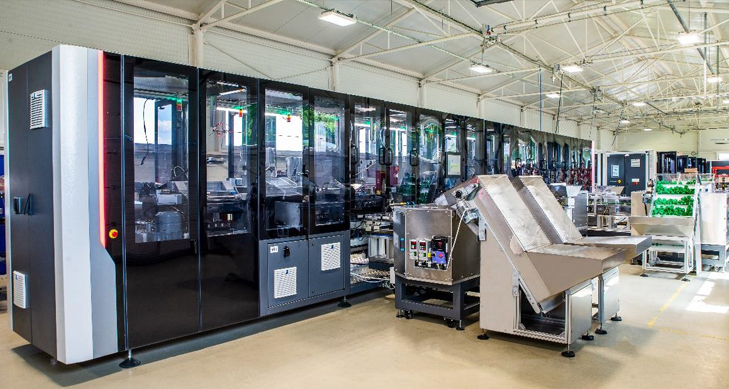 Semi-automated
and fully automated units
Semi-automated units
In a semi-automated line the operators manually feeds the components
and might do other manual operations. The rest of the line is working fully automatic like manipulations, shifts, pressing, screwing, testing, etc.).
Fully automated units
In this type of equipment all processes including the feeding of components happen fully automatically. The customer defines the time (autonomy: 30 min
– few hours) for which the machine runs without any human intervention.
I am interested in
Test stations
We offer customized solutions for stand-alone testing stations, which check critical parameters according to customer requirements. All validation data can be recorded and transferred to different types of data storage.
I am interested in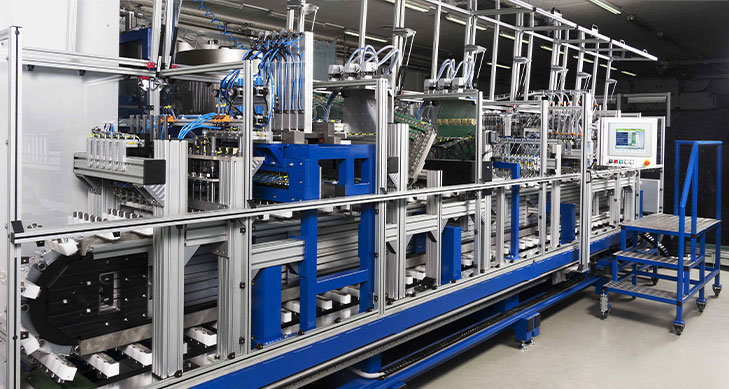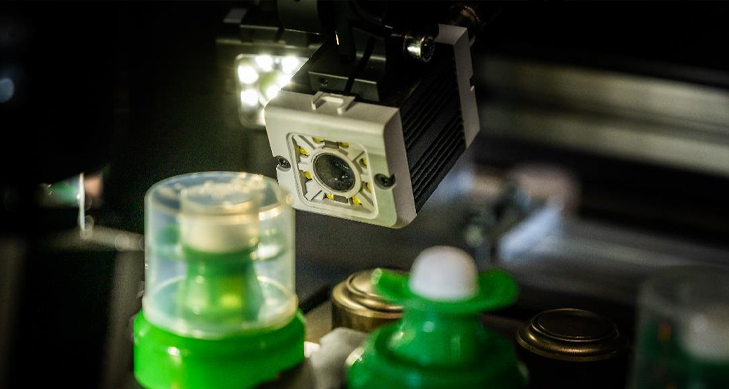 Camera evaluation
During the implementation and testing phase of a new automation line
we make use of camera analysis to fine tune the cycle and complex operations. With the help of high resolution cameras we record the movement of individual production sections. Our experts analyse the movement images in detail
to capture the smallest deviations in the handling of components. Based on this footage they work out measures to eliminate errors and adjust all operations
for precision and perfection.
I am interested in
Vibration feeders
Our know-how in the field of feeders is so extensive that we have decided
to manufacture these components ourselves. We purchase input components from proven long-term partners and finalise their operation in our vibration feeder centre to adapt them to the respective production line and customer requirements.
I am interested in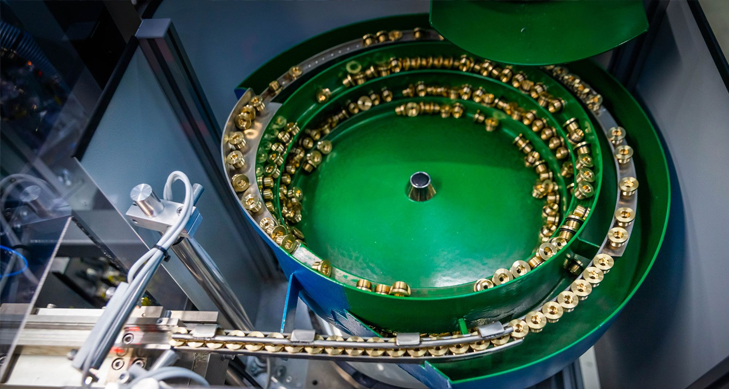 Reference
What our clients say
about us

"The finished subject was a fully automatic assembly and inspection line for drinking water dosing valves in various colour versions. With regard to applications in the food industry,
high demands were placed on assembly cleanliness and hygiene, which Krofian fulfils
through the selected concept of the line and the components used. The excellent cooperation with the entire Krofian project team, the proposed technical solution, and the willingness
to face the challenges that arose were particularly helpful in bringing the project into series production. This completed project also led to the implementation of another production line. We plan to continue working with Krofian as the preferred supplier of assembly lines for more projects in the future."
"The subject of the implementation was a fully automated assembly and testing line
for several variants of water valves. The whole project was completed to our absolute satisfaction. The cooperation at each stage of the project was excellent.
We appreciate the professional approach of the Krofian project team. Even in the enquiry phase where the final offer was preceded by numerous constructive and helpful discussions with the common aim to achieve an efficient and rational design solution for the line. Krofian was able to meet all our requirements regarding the equipment specification, as well as later modifications during the project, and manufactured and supplied a production line of first-class quality workmanship and sophistication."
"We would like to thank you for your long-standing cooperation and particularly for your constructive approach to solving technical issues. We have to appreciate your professional and correct conduct and constant efforts to find the most effective solutions for our specific needs. With regard to the preparation of our future projects, we will gladly contact you
with confidence and believe that our cooperation will continue to develop to our mutual satisfaction."
"We evaluate our cooperation with Krofian as successful. They are characterised by high professionalism of the implementation team and the top quality of the supplied devices.
We also greatly appreciate the warranty and after-service they provide. In the case of future orders, we will consider this company as a preferred supplier of machines and assembly lines."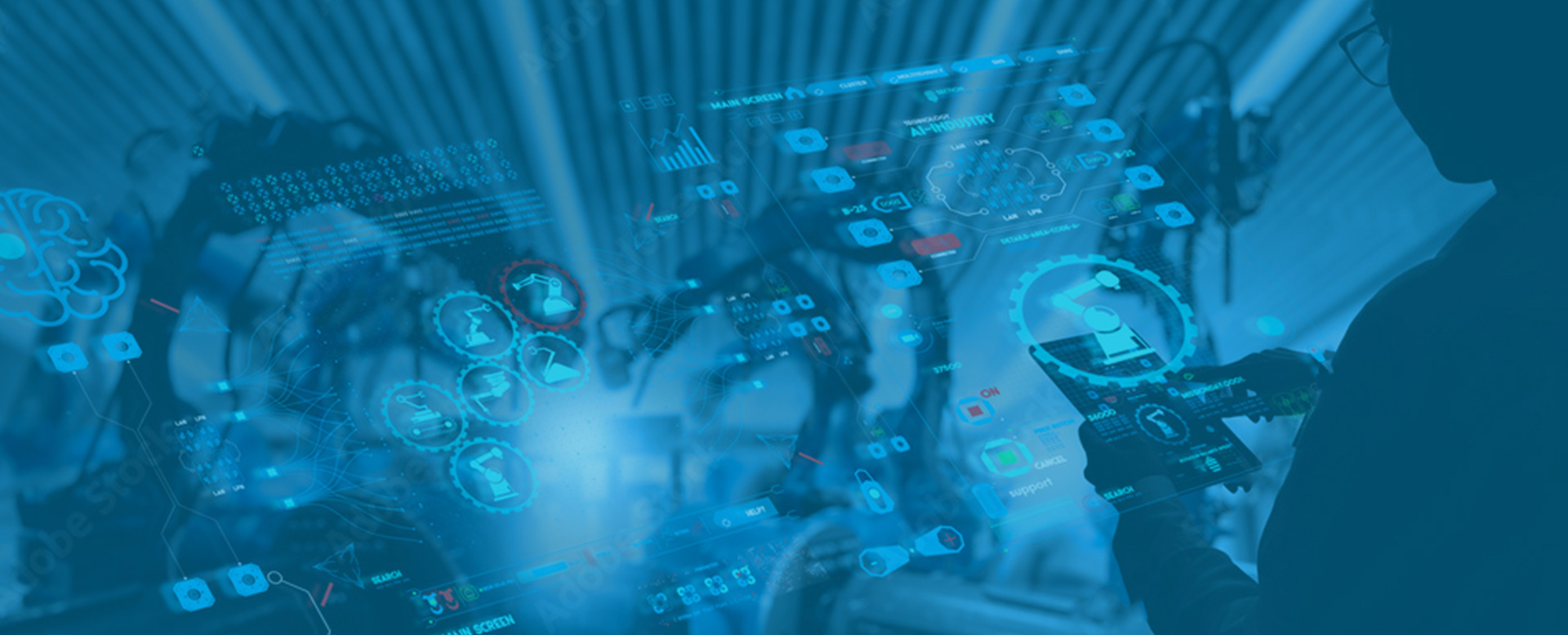 Enquiry
Do you want to automate your production?
For more than 22 years we have been developing innovative solutions for the automation of manufacturing processes for all industries. We are happy to design and implement customised industrial automation for you as well. Please fill in our inquiry form and we will be in touch soon.